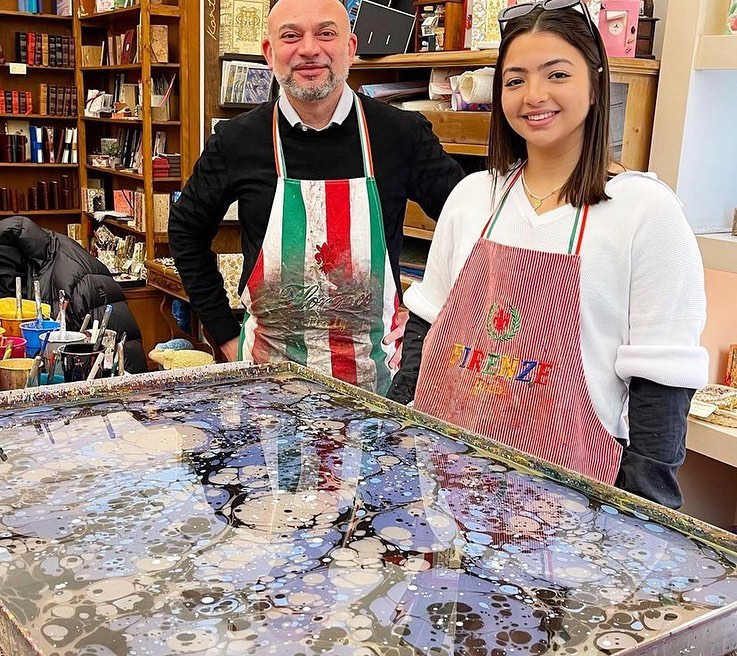 RICCARDO LUCI FIRENZE
Marbled leather Workshop
Riccardo Luci organizes workshops at his shop and showroom. An ideal experience for families. Adults and children can enjoy this fun and informative workshop.
RICCARDO LUCI FIRENZE
Creation of marbled paper
RICCARDO LUCI FIRENZE
Video Riccardo Luci Firenze
Our passion is to blend color, tradition, functionality, and design. To create customized and hand-crafted accessories. 100% handmade in Italy.